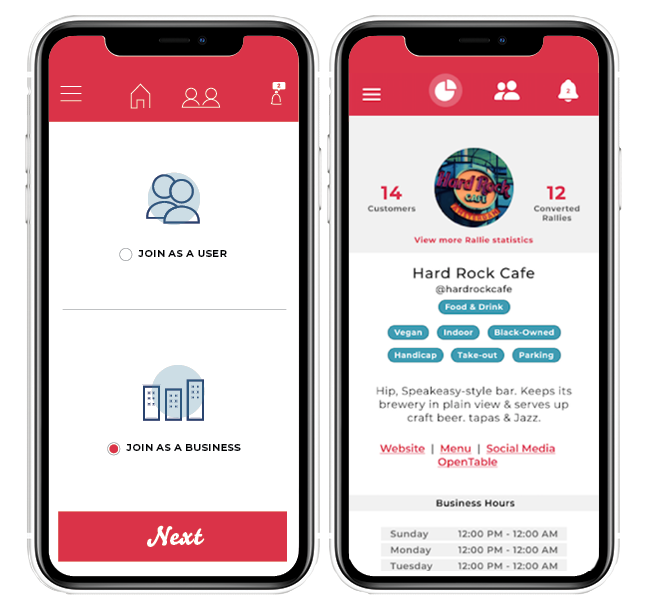 READY TO RALLIE?
Fill your seats with customers who are actively looking for something to do right now.
Less expensive. Equal opportunity. More authentic. More control.
Tired of spending marketing dollars when you're busy? Rallie helps you reach local customers when you want and how you want, every day.

Looking to attract customers that are within a ten-mile radius of your business?

Tired of excessive marketing costs?

Want to bring in local customers when your seats are empty?

Interested in a real-time metrics and on-demand statistics?
Contact us at 
[email protected]
to learn more about how to register your business today! for join your neighboring businesses on the mobile app.
The Let's Rallie app introduces a random algorithm that gives all businesses, no matter what size or how popular, an equal chance of appearing on a customer's itinerary.
Get your power back! Rallie empowers business owners by providing complete communication between you (the business) and your customer.
Enter business details
Upload menus, photos, website, and social media information
Add daily specials, promotions, and communications
Attract new customers everyday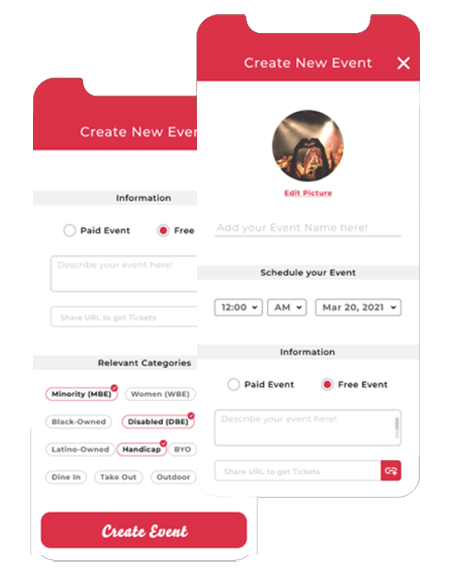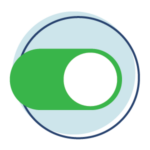 Rallie gives you the ability to start and stop your business's chance of appearing on a customer's itinerary.
As a business, you'll have the ability to communicate slow times and control the rush. With a tap of a button, you can indicate whether you are ready to bring in new customers or want to pull back the throttle. This will help increase your positive reviews and fill your seats when they are empty. Contact us today to learn more!
Rallie gives you the ability to get in front of more customers with paid ads that will appear during their app experience.
It's simple to participate! Send us your ad or give us the details and we'll design and provide one for you. While Rallie's algorithm gives your business exposure in users' Rallies, paid ads are a great way to get more eyes on your business. Contact us today to learn more!