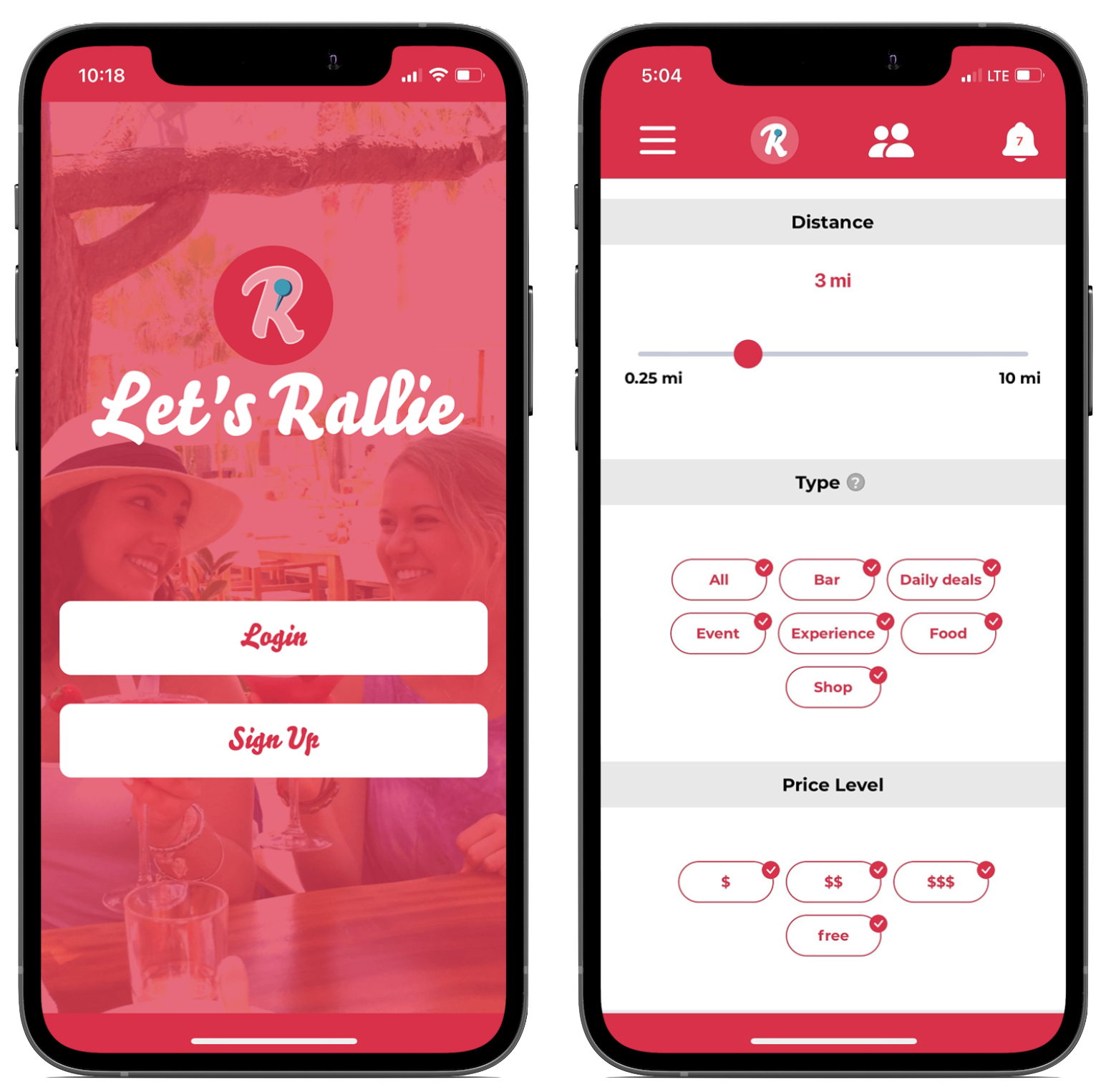 LET'S RALLIE!
Looking for something to do right now? The Let's Rallie app is a spontaneous idea generator that helps you explore things to do within 10 miles of where you're standing.
Can't decide where to go or what to do?

Spending too much time planning?
Find yourslef in a new city, neighborhood, or town?

Looking for last minute deals and promotions?
Determine how many places you want to visit.
Filter your personal preferences.
Receive a curated itinerary within seconds!
Business owners are in direct contact with YOU. We provide business owner generated content to ensure that all information is authentic and accurate.
No pay to play! We present a random algorithm to ensure that all businesses, no matter what size or how popular, have an equal chance of appearing on your itinerary during the filtering process.
Support ALL! We allow you to filter by ownership preference – Minority-owned (MBE), Women-owned (WBE), Disabled (DBE), LGBTQIA+, and more.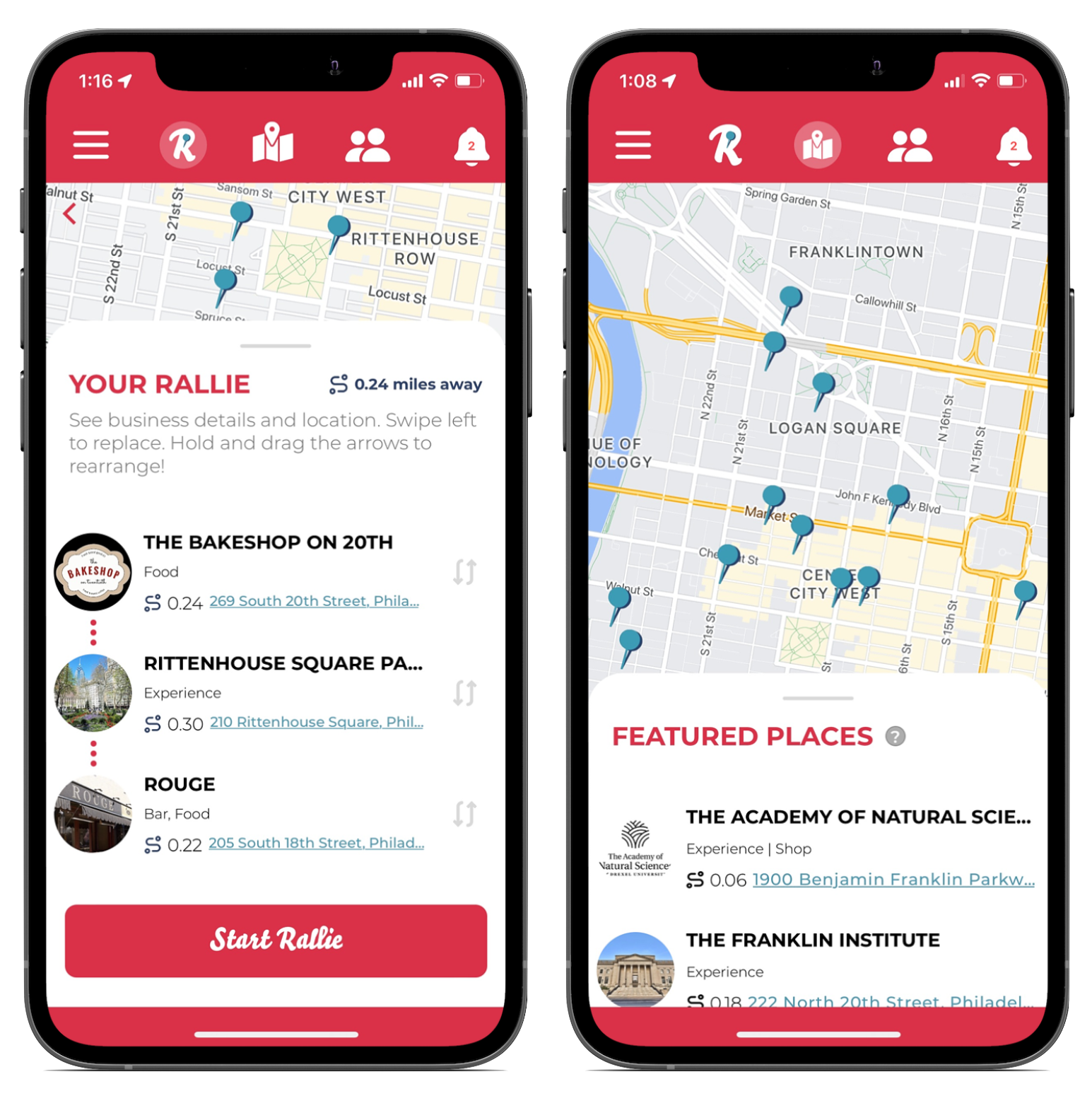 Travel, Visit, and Explore with Let's Rallie!
No matter if you're a resident, tourist, or just find yourself somewhere new – Download the Let's Rallie app to discover local businesses of all shapes and sizes!
A SPONTANEOUS way to find nearby restaurants, bars, events, experiences, and shops to enjoy.